We Have Over 3 Years of Experiences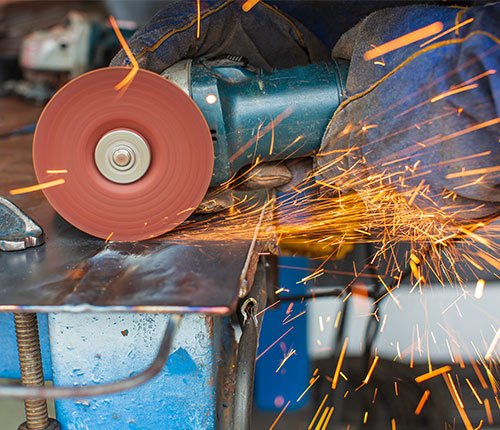 Building Relationships That Last
Providing Full Services !
In order to ensure that our wheels are made in the highest quality and to ensure that we provide same quality every time, we source all of our raw materials from highest quality regulatory controlled foreign suppliers who come with a long history of delivering us with quality raw materials. We continuously develop new products based on request and feedback from our clients.
Download Brochure
SAFE
SAFETY is always our first consideration. We believe human life is more than valuable than everything. Our abrasive wheels are made in quality controlled environment to ensure safety.
SHARP
SHARP as needed by workers. We know Cutting/Grinding/Polishing work can be very demanding and workers need their Cutting, Grinding & Flap wheels are to be very sharp to work on different materials and that is why we make our Cutting, Grinding & Flap wheels to be sharp and precise.
DURABLE
DURABLE with our new technique our discs are 30% more durable than our competitors and have a stable quality which doesn't change even after 6 months of use.
LIVIC Is Recognized as One of The World's Leading Industry & Manufacturing Corporation!
Our Company Established in 2019 with an aim to support Oil gas field, Construction, Steelworks, Foundries, Shipyard, Machine Engineering, Civil Construction and in various types of Industries by Providing High Quality Abrasives and after sales Services.
Last seven years statistics
When did lawyers first start practicing in the United States? It's important to understand that the history of attorneys is filled with changes and fluctuations. In order for a society to need lawyers, there must be a certain level of advancement. This means that the first lawyers didn't immediately appear in the Americas when the British colonies were established.
Meet Our Attorneys
We are a collaborative group, each of us driven by a passion to serve the nonprofit sector.